2023 SDSLHA Annual Convention
The 2023 SDSLHA Annual Convention is now complete. Thank you for attending and thank you to all of our Exhibitors and Sponsors! Please contact us at
[email protected]
with any questions you may have. We hope to see you in Sioux Falls for the 2024 Convention!
---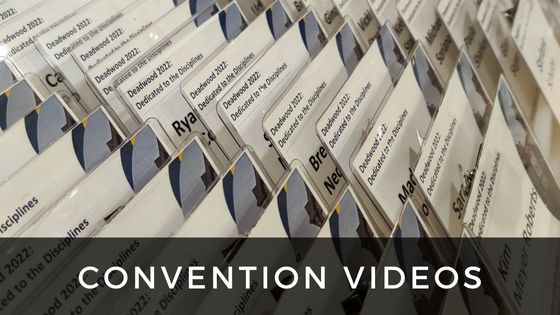 2022 Convention Videos
If you've ever wondered what a Convention looks like from a "birds eye view", check out the 2022 Convention in Deadwood. We've condensed the first full day down to 30 seconds.
Check it out here
. The lunchtime video is just as good.
Take a look here
.
---
Continuing Education for South Dakota Licensure
Are you renewing your SD SLP licensure? Are you a part of the ASHA CE Registry? If you answer both questions with "yes", the easiest way to document your continuing education for SD licensure is to print off the courses you have taken and mark those that apply to your renewal cycle. You do NOT need an 
official
 transcript and you do NOT need to send in certificates of attendance. You can request an unofficial transcript emailed to you (you get it within seconds) and print off the applicable sections. If you are NOT part of the ASHA CE Registry, you will need to send in certificates of attendance. If you are missing some from courses that were sponsored by SDSLHA, please contact Solveig Sperati Korte, CE Coordinator, to request a new copy. (
[email protected]
) Questions? Contact Solveig.
---
Volunteer with SDSLHA Convention