2022 Legislative Advocacy Week
The SDSLHA 2022 Legislative Advocacy event was a week-long virtual campaign February 21-25 for SDSLHA members and SD Communication Sciences and Disorders students to inform legislators and the public about the professions of audiology, speech-language pathology and speech-language pathology assisting.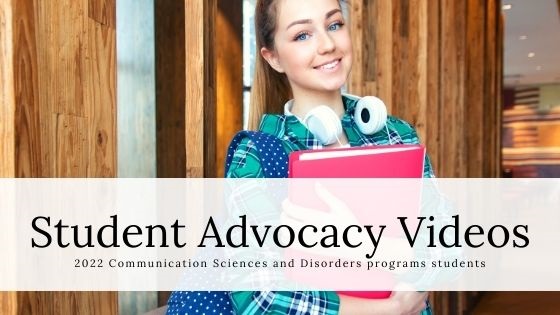 Students in the Communication Sciences and Disorders programs in SD at Augustana University, Mitchell Technical College, and the University of South Dakota created advocacy videos for the week. If you would like to watch them, they can be found here. Or click on the image above.